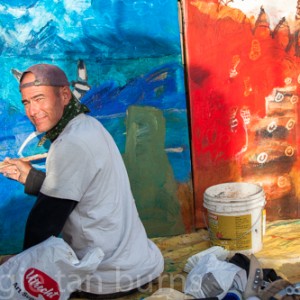 When Gregory, a five-time Paralympic medal winner, and Paul first met there was an instant connection. Not only because their
life-altering disabilities, but also through the discovery of a shared dream: a trek that would bring them to new locations, introduce them to the kindest people, discover themselves and realize that the joy on your journey will make you stronger than you could ever imagine.
Text by Gregory Burns, Photographs by Angie Tan Burns, All Rights Reserved.